I'm sure you'll agree with me when I say, vacations are expensive. Even when taking your own car, the costs can really add up! In this article, I explain how to save money on a road trip
Thankfully, there are some simple things you can do to save money. That way, you can focus on enjoying the sights and sounds of a cross country adventure by car, instead of the damage to your bank balance.
In this post, I explain how to road trip cheaply and have an enjoyable journey. This simple, actionable advice will help you plan an awesome adventure!
I've compiled 11 tried and tested cheap road trip tips that helped me save money during my 6,000 km road trip through South America.
They're super easy and might just be the key to the perfect inexpensive road trip.
Affiliate Disclosure: Thank you for supporting The Road Trip Expert. When you purchase through links on this site, we may earn an affiliate commission. Please see our Advertising Disclosure for more details.
11 TOP TIPS TO SAVE MONEY ON A ROAD TRIP
Saving money on a road trip is all about planning. Being smart and thinking ahead will let you spend more money on the things you love and could mean you get to travel for longer!
Whether you're with friends, or on a couples road trip, follow these 11 simple tips to road trip on a budget!
Are you planning a road trip with someone else? Be sure to share this article with them so you can save money on your trip together!
Let's jump right into these road trip money saving tips!
1. PLAN YOUR ROUTE AND CREATE A BUDGET TO PREVENT UNNECESSARY SPENDING
First and foremost, plan your route in advance.
Why?
This will save you from aimlessly driving, or having to backtrack which will cost more in the long-run.
WHAT TO FACTOR INTO YOUR PLAN
Determine how many miles your trip will be, where your stops will be and how long it will take.
This will make it MUCH easier to calculate the rough cost of the trip and to create a budget.
RESOURCES FOR PLANNING YOUR ROUTE AND BUDGET
If you have read our Best Road Trip Planner Apps article, you know there are plenty of apps out there to help you map out your road trip.
fueleconomy.gov is a helpful resource to help you figure out fuel costs.
It even has a trip calculator that lets you enter your exact vehicle and the route you plan to take and will figure out fuel costs for you.
The Roadtrippers trip planner considers the route you are taking and allows you to search for things to do and places to stay along your route.
It makes it super easy to plan out your trip.
As any road tripper will know, frequent breaks are a must on long journeys. iExit can help locate the best places to stop by using your location on the highway.
INCLUDING UNFORESEEN COSTS IN YOUR BUDGET
Don't forget to factor in extra time (and money) for attractions you weren't planning on visiting. You'll probably hear about some en route from other road trippers and travelers.
Google Maps is a great app for finding attractions on your road trip route.
That way, you can happily take a detour to see something awesome and the cost is already included in the budget.
Research any construction and roadworks that might be happening along your route, as well as any pricey toll roads.
You can actually select an option on Google Maps to avoid tolls and evaluate the difference in time taken
This will allow you to plan alternate ways around them should you choose.
2. GET THE BEST VALUE ACCOMMODATION
Finding cheap accommodation is one of the best ways to save money on a road trip.
Here's how:
BOOK ACCOMMODATION IN ADVANCE
Making reservations ahead of time will save money on hotels on a road trip; hotels often list rooms for cheaper ahead of time.
Book as much accommodation as you can – depending on what you know about your trip. This will ensure that you have a room waiting for you and that you get the best price.
If you've already planned your route, this should be relatively easy.
But don't just book the first hotel you see…
COMPARE HOTELS ON DIFFERENT SITES
Hotels are sometimes listed at different rates.
Use a comparison site such as Trivago for this, or simply go to the larger hotel booking sites such as booking.com and Expedia and see what is available.
A good hack is to go to the hotel directly. They may have specials or discounted rates on their own site.
If the hotel doesn't have its own site, drop them an email or call them to get an idea of how much a bed will cost you.
RESEARCH TO AVOID OVER-PAYING
Don't you have a concrete plan yet?
Try and guess roughly whereabouts you might stop for the night and check out what's available in the area. Research the going rates for a room in that area.
This will give you a better chance of finding somewhere to stay and there's less of a chance you'll pay more than you need to.
Don't forget to consider parking
USE ALTERNATIVE ACCOMMODATION OPTIONS
Need a roof over your head but still don't want to cough up for a hotel?
If you really want to save money on your road trip, consider alternative accommodation options.
Booking your stay in someone else's home is often cheaper than staying in a hotel. Not to mention it can be an awesome and different experience.
Air BnB is an excellent resource that allows hosts all over the world to list their spaces for travelers to book.
I've found some insane places to stay on previous trips using Air Bnb, from bamboo bungalows on the beach to luxury penthouse apartments in the city – and they're often great value!
There are other options out there which may not cost you anything.
Couchsurfing is a cool resource that allows travelers to network and put each other up for free. It works on the assumption that you may return the favor at some point in the future!
And that leads us nicely onto money-saving tip number 2…
3. CAMP BECAUSE IT'S FREE (OR REALLY CHEAP)
Camping at night during your road trip, instead of getting a hotel room, is a great way to cut back on costs.
It's one of my favorite road trip hacks.
There are numerous free campsites out there where you can catch some much-needed Z's without having to pay a penny. Some even have facilities you can use.
Looking for a little more luxury?
Paid campsites are still much cheaper than hotels and often have hot showers, nice toilets and places to cook.
Here is a great camping blog if you want to research further.
FINDING A CAMPSITE
I use Ioverlander to find the cheapest and best campsites near to my road trip routes.
It's a great road trip resource that lists the price of the site (if there is one) as well what is available there. Perfect fora road trip on a budget.
THE PERKS OF THE OUTDOORS
Not only is camping a much more affordable option, it gets you outside and at one with Nature.
Of course, you may have to do without certain luxuries, but isn't that one of the best things about a road trip anyway?
If you haven't guessed, I'm a big fan of camping during my road trips.
These guys also have some sweet tips for saving money on your road trip!
4. FIND THE BEST VALUE PARKING
It's an easy expense to forget on any road trip. Parking, however, can be very expensive – especially in major cities.
Search in advance for the best value parking lots.
ACCOMMODATION PARKING OPTIONS
Having worked as a valet at a boutique hotel, I can say with confidence that your hotel will probably not be the cheapest option.
Even if it is the most convenient, there may be a cheap lot just around the corner! (There was).
Be sure to check this with the hotel before you go. Give them a call or drop them an email to confirm how much the parking is and if there are other options.
Even better, try and book accommodation that has an advertised free parking spot with it. After all, you know you'll be driving.
Another option is parking outside of the city center and then traveling to your accommodation via public transport.
I like using City Mapper to plan my transport within a city.
Consider parking at your major attraction for the day and then staying out of town where there is more likely a free parking spot!
HOW TO FIND CHEAP PARKING SPOTS
There are a few resources out there to help you.
Parkopedia works great, and the prices are accurate. It also has filters to search for the specific type of parking you want.
Enter the dates and times you are visiting and it will calculate prices based on the duration of your stay. You can also book spaces through the site or app.
Park Me Parking is another parking comparison database that lets you search for parking based on your requirements.
As with Parkopedia, you can also book the parking directly through the site/app which is helpful.
Price comparison can really help you to save money over the duration of a long trip.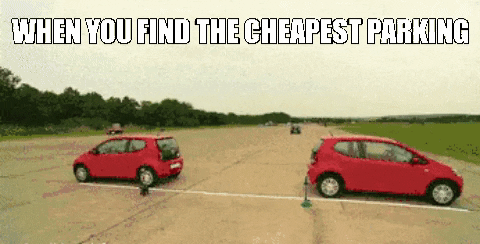 5. BRING FOOD FROM HOME TO AVOID OVERPRICED FOOD
This is how to save money on food on a road trip.
Food is an unavoidable expense on any vacation but you can make money go further by bringing it from home.
The question is, would you rather be ripped off for something greasy, or spread out and enjoy your tasty but budget-friendly picnic with a view?
AVOID THE GAS STATIONS
Bringing your own food with you on your road trip gives you more freedom as you drive and explore. It also prevents you from having to eat awful, overpriced food from gas stations.
Your wallet and your taste-buds will thank you for packing food for your trip.
FOOD TO TAKE ON YOUR ROAD TRIP
Take a look at this Road Trip Food List for an in-depth guide to which foods are best to take on a road trip.
SOME ROAD TRIP FOOD IDEAS
Take a cooler with you and stock it with food such as sandwiches, fruit, chopped veggies, and dips. Here's a great cooler from Coleman on Amazon.
Pack up non-perishable snacks such as nuts, chips, pretzels and granola bars into single servings.
Take drinks with you including water. If possible, take re-usable water containers and fill them whenever you get an opportunity to really cut back.
Finally, don't forget all the non-food essentials that you'll need such as cutlery and plates!There are loads of disposable options out there however I always prefer to take reusable options wherever possible.Not only does this help save the planet but I have found that it is actually more cost-effective in the long-run.
Wouldn't it be great to have all your picnic gear in one place, I hear you ask?
Well, believe it or not, that's what this funky backpack/cooler/portable kitchen/blanket holder/wine carrier/fashion accessory does:
A little preparation will save you from blowing your budget on food during your trip.
6. USE A PACKING LIST SO YOU DON'T FORGET ANYTHING
One of the main advantages of taking a road trip instead of flying on your vacation is that you can pretty much take anything you want!
Use an in-depth Road Trip Packing List to ensure you don't forget anything and avoid paying premium prices for essentials once you're on your road trip.
'Must-haves' such as toiletries, sunscreen, phone chargers and underwear (yep, I have forgotten my underwear before) all cost much more when purchased during your trip.
Do you really want to pay over the odds for things you have at home?
DON'T OVERPACK
In my experience, it's far too easy to be tempted to pack too much for a road trip. You have a giant car to fill and don't have the restrictions that come with airline baggage to contend with.
Over-packing will add more weight to your car, which burns more gas, which costs you more money.
But that's not all…
Over-packing makes it a nightmare to find anything!
What's the point in packing loads of great food, if you're unable to find said food under the mountain of stuff you'll never need?
You're also going to be in that car for a while, so why not avoid over-packing and make sure everyone is more comfortable?
7. DRIVE ECONOMICALLY TO SAVE ON GAS
Road trips are so much fun. However, there always comes a point when you've been driving for hours, you're getting restless and you just want to arrive at your destination.
This is when the temptation to drive a little faster is highest.
Fight it.
Studies show that fuel efficiency decreases as your speed increases.
Bottom line?
Driving smart can really pay off.
Check out our full guide on how to save gas on a road trip.
HOW TO DRIVE ECONOMICALLY
DRIVING AT A STEADY SPEED
According to the Office of Transportation and Air Quality, the optimum speed for a car in terms of fuel consumption is 60 miles per hour. Every 5 miles per hour after that will cost you an additional 26 cents per gallon.
This can really add up and make long road trips more expensive.
Always drive at a reasonable speed, sticking to the speed limits (speeding can also result in costly tickets!).
If your car has cruise control, use it to help you maintain a consistent speed on highways and long stretches of straight road.
ACCELERATION AND BRAKING
Try to avoid rapid acceleration and braking.
This uses more gas.
Roads that require you to stop and start constantly also use more gas.
Therefore, avoiding travel during peak times (especially in busy cities) will have a positive effect on your gas tank, and ultimately, your wallet.
INSURANCE
Quick note: If your insurance is up for renewal soon then check out our guide on finding the cheapest insurance!
AIR-CONDITIONING
Finally, turn off your Aircon!
An easy way to drive smart, save gas, and save you money is to turn off the air conditioning and use the fan or open a window.
Air-con is a real gas drainer, so if you don't NEED it, don't use it.
8. CHECK YOUR CAR (OR GET IT CHECKED) TO AVOID COSTLY REPAIRS ON THE ROAD
You're all packed up, you're excited and you hit the road. Life is good, until CLUNK. Something goes wrong with your vehicle.
It's the worst.
Believe me, I broke down 100 miles into a 4000-mile road trip in Australia.
Not only can this ruin your vacation, but it can cost you a lot more money. Not ideal for a road trip on a budget. Having to cut your road trip short due to an easily preventable car repair is not fun.
Avoid any nasty surprises and save yourself money in the long run by giving your car a check-up before you leave.
If you're not confident in doing this yourself, take your car to a mechanic before you go, and make sure any problems are addressed.
BASIC THINGS TO CHECK BEFORE YOU LEAVE
Fluid levels
Tire Tread
Tire pressure – Slightly deflated tires could cost you more due to decreased gas mileage
Lights are all working properly
Wiper blades are functioning
Checking these basic things and getting a quick tune-up helps avoid breakdowns that could result in costly repairs. What's more, these repairs can cost a whole lot more when you're out on the road. You might have to factor in towing costs etc.
These simple checks can also save you from getting a pricey ticket for something not working properly.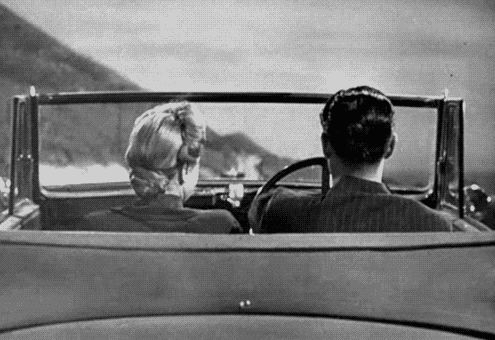 9. PLAN FOR THE WORST TO AVOID UNFORESEEN COSTS
You've checked your car over and all looks good, but it's still a shrewd idea to plan for the worst to prevent any unexpected costs due to car issues.
This might sound a bit depressing, and hopefully, everything will run smoothly, but being prepared could ultimately save you money on your road trip.
ROADSIDE ASSISTANCE
Roadside assistance can be as cheap as $5 per month.
This can really help save costs in the case of a flat tire, a dead battery or anything worse going wrong and causing you to break down.
A small monthly fee can save you from having to shell out megabucks to call someone out or get your vehicle towed!
HOW TO GET ROADSIDE ASSISTANCE
The American Automobile Association (AAA) offers a well-known and reliable breakdown cover.
Enter Your Postal/Zip code here to find your local AAA/CAA club and helpful roadside assistance.
If you're in the UK check out Money Supermarket
EMERGENCY EQUIPMENT
It's also a smart idea to prepare an emergency kit so you can deal with any minor issues yourself.
Take it from someone who got a flat tire by driving over a pothole in the middle of nowhere in Chile, having some equipment for emergencies is a must!
Be sure to have the following:
A spare tire and equipment for changing it
Jerry can
Jumper cables for a flat battery
Flashlight (accidents are even more common at night)
Safety triangle or something to let oncoming traffic know you are stopped
Warm clothes
Water and food
Now you're prepared for the worst!
10. DON'T FILL UP ON THE HIGHWAY TO AVOID OVERPAYING
A big no-no. Gas stations at the side of the highway tend to really inflate their prices!
As such, it is wise to avoid such places to fill up on fuel.
But how do you find out how much a gas station charges for a gallon?
And how do you find gas stations that aren't easy to spot from the side of the highway?
Cue..
GAS BUDDY
Gas Buddy is a site/app that allows you to find the cheapest gas rates.
Simply enter a location in the app and it will tell you the location of the cheapest gas stations in the area.
This can help save a lot of money. Saving just 10 cents per gallon goes a long way over a lengthy road trip.
Gas Buddy also has a good rewards system that lets you save even more money on fuel, as well as an in-app payment feature.
Taking your road trip outside of the US? Waze is also a useful resource that has a price checking function.
FILL UP YOUR TANK WHEN YOU FIND CHEAP GAS
When you find a cheaper gas station, make sure to fill your tank.
If you're crossing borders at all, such as during a European road trip, be wary that you can find big differences in fuel prices in different countries.
And while we're talking gas…
11. USE A GAS REWARDS CARD TO GET CHEAPER FUEL PRICES
Take out a reward card and fill up at the same gas stations during your trip.
These are usually free and available at the cash desk of most gas stations. Once you have filled up a few times and have enough points, you can then spend the points on gas next time, saving you dollars.
Now you've heard our best ways to save money on a road trip, we would love to hear from you…
Which tip are you going to try first?
Or do you have any more top tips for saving money on a road trip?
Either way, leave a comment below and let us know!
Disclosure: Some or all of the links in this article may be affiliate links. This means I earn a commission if you make a qualifying purchase, but this is at no additional cost to you. Thank you for supporting The Road Trip Expert.
Iain founded The Road Trip Expert in 2019 and continues to manage the website to this day. The inspiration to start the blog came during an extensive road trip around Europe with two friends that spanned several months and involved over 25,000km of driving. Iain writes about a variety of topics including backpacking, planning road trips, and car camping.